DC PACE Commercial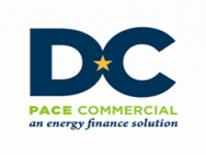 The purpose of the DC PACE Commercial Program is to provide an attractive financing solution that will help commercial property owners implement energy efficiency improvements.
Projects financed by DC PACE Commercial will:
Provide an exception financial return for the property owner
Spur job creation and economic development in the District of Columbia
Increase energy security for residents and businesses in the District
Reduce greenhouse gas and other noxious emissions in the metropolitan region
How does PACE work?: PACE is an acronym for "Property Assessed Clean Energy," a financing structure that uses the District's ability to fund improvements in the public interest by attaching special tax assessments to properties. This is the same mechanism used by the District, and countless other cities across the country, to fund infrastructure projects such as sewer or road improvements. However, unlike most special assessment districts, PACE assessments are completely voluntary. Qualified property owners can opt-in to receive project financing that is repaid through an assessment on their property taxes. Since the assessment is attached to the property, the term of the repayment can be much longer than conventional financing (up to 20 years for DC PACE Commercial). And, as with other special assessments, the PACE assessment can stay with the property when it is sold.
Applying:
DC PACE Commercial is open for business and accepting applications from property owners. Visit DCPACE.com for more information. Or, contact Isaac Cotton (isaac.cotton@dc.gov, 202.478-2423) at the District Department of the Environment.
Additional Links to PACE Information and Resources